Your transformational experience with us begins the moment you call our studio. We take the time to truly discover what you love and find out what is unique about you so that we can make your shoot really special.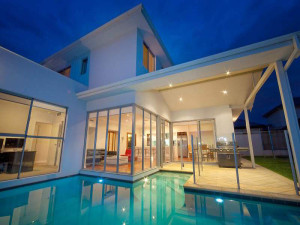 Newborn portrait studio
A newborn portrait session is exciting, unique and very memorable. It is my goal to ensure you are comfortable and relaxed. My home studio is located in Stirling where facilities include: a lounge area to rest, tea & coffee refreshments, and a baby change facility. Best to relax and enjoy the time, if you feel like taking a nap you're more than welcome to.
Newborn photography session
A newborn portrait session usually takes around 2-3 hours (more or less). This allows plenty of time to feed and settle baby to sleep. The ideal time for newborn photography is when baby is between 5-9 days old. After 12 days of age they are not as curly and sleepy for those modern posy shots, so you would expect more 'lifestyle' images. Please contact me as early as possible in your pregnancy and I will pencil in 7 days after your due date. I do the settling myself and hand the baby over to mum when they need a top-up feed as required. I am well aware of newborn safety and will explain how certain poses work upon arrival. I am also current with vaccinations including whooping cough. The shooting space is nice and warm, the heater will be turned on/off as required. I use a white noise machine and a womb heartbeat sound to help keep the baby asleep.
Newborn props & accessories
My adorable props and setups are carefully hand-picked for safety and visual impact from all over the world. I have an extensive range of little outfits, headbands, hats, wraps, blankets and accessories for you to choose. Don't worry if the baby has any little accidents over the blankets – I usually have a full basket of washing to do.
Design consultation
After your session, a design consultation is provided where we will assist you in the selection and customisation of your artwork that will bring life to your home. I want you to have the best, so only fully finished products leave my studio. My products are selected to look amazing in your home, they have the utmost professional quality and make long lasting family heirlums. There are product samples in my studio for you to inspect. Products range from amazing custom wall art, beautiful high quality albums and artistic print ideas.