About Hilary Adamson – Newborn Photographer Perth
Hi! I'm a photographer from Perth, Western Australia. I specialise in custom newborn portraiture. I'm vegetarian and have three wonderful children, two boys and one girl. One of my dreams is to fly them to Disneyland in USA. I love to travel and meet new people.
When I studied Photomedia at uni I knew I belonged behind the lens. I hardly put that camera down since and can't imagine doing anything else. I have spent endless amount of time perfecting newborn safety and posing. My goal is to bring innovation and authenticity into newborn art.
Another thing I love is baking, so when I'm not behind the lens you can find me in the kitchen!
Thank you for dropping by. I enjoy reading your comments and I'd  love to meet you. If you'd like to book a session with me please submit the booking form on this website, or alternatively you can contact me on (08) 61 474 333 or email hilary@hilaryadamsonphotography.com
ABN: 69610830790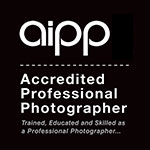 [ebs_seo_cp_full]