Newborn Session Information | Perth Newborn Photographer
The newborn session time is usually around 2-3 hours (more or less), so please allocate this time for the shoot. This allows plenty of time to feed and settle to sleep. The ideal time for newborn photography is when the baby is between 5-9 days old. After 12 days of age they are not as curly and sleepy for those modern posy shots, so you would expect more 'lifestyle' images. Please contact me as early as possible in your pregnancy and I will pencil in 7 days after your due date.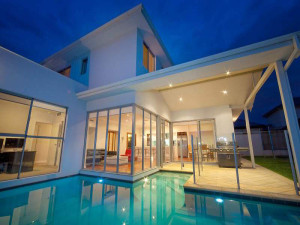 Newborn sessions are held at my home studio in Stirling. I ask the parents to give the baby a good feed just before arrival so that they have a full belly and ready for a good sleep. Please put on a loose nappy so that no marks are left on the skin, and wrap the baby in a wrap or dress in loose clothing. It is best not to have other appointments on the day of the session to avoid disturbing the baby.
After a good feed and warm car ride they are likely to stay asleep when they arrive.  The shooting space is nice and warm, the fan heater will be turned on/off as required. I use a white noise machine and a womb heartbeat sound to help keep the baby asleep.
I do the settling myself but hand over to mum when they need a top up feed as required.  I am well aware of newborn safety and will explain how the composite shots work upon arrival.
After each session I normally have a basket or two of washing, so please don't worry if bubs has accidents over the blankets.
If you would like to be photographed with your baby during the session please let me know, as well as any particular props or poses that you love.