Meet baby Harper, who came to see me on her 11th day of life. She totally rocked her session out! I first met her parents at the Pregnancy, Babies and Children's expo in Perth and couldn't wait to get to photograph their new baby girl.
Harper slept for just about her entire session, she was such an easy baby to work. I secretly wanted to adopt her 🙂 We managed to get through all of the setups plus a few family photos with her parents. Seriously I could have photographed her all day long.
What a pleasure it was to get to document one of the first days of life for this amazing family. I do have the best job in the world!
If you are considering booking with a Perth Newborn Photographer definitely go ahead, they are only newborns for such a short time and their features change so quickly. To make a booking all you have to do is fill out the online booking form on this website to get the ball rolling.
For newborn photography pricing and any other information on how the baby photography session is conducted in Perth please fill out the contact form or email me at hilary@hilaryadamsonphotography.com with your due date and best contact number to reach you, so that I can give you all the information you need.
Once you are happy with everything, the booking/session fee for your sitting is paid and that would secure your estimate date. I pencil in 7 days after your due date as a guide, this date can be amended after the birth so don't worry if your little one arrives a bit late or early. You do need to book in while you are still pregnant to secure a spot in my calendar, but if your baby is already just been born give me a call on 0417949199 and if I can squeeze you in somewhere I definitely will.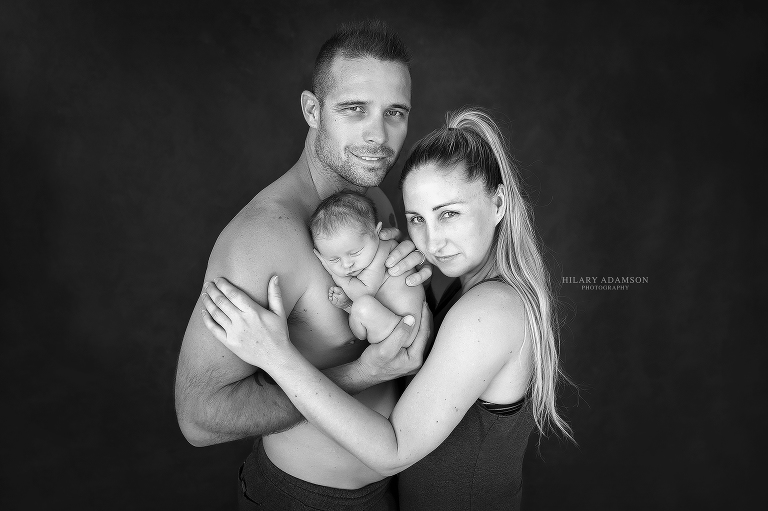 Newborn Photography by Hilary Adamson