Meet baby Elsie at 7 days of age with her big sister Lily who is 4 years old. I have never seen so much love between two sisters. Their bond was amazing to witness. I hope that I was able to capture the connection with one another. Lily was a superstar and followed my instructions so well, she loved being photographed and getting to cuddle her brand new sister. She made my job so easy. Elsie posed beautifully on her own as well.
Their mum chose the pink and blue coloured rugs to match their home. She found out about my newborn photography when she saw a photo of a friend's baby on Facebook that was tagged, and booked me straight away! I am SO glad she did!!
Kylie, I want to say a big THANK YOU. I wish I could express in words how much I loved sharing such a special time in your life when your beautiful baby was so very new. Did you ever think she would be this stunning? Getting to photograph your sweet girls was fantastic, I am so grateful that I was even chosen as your newborn photographer. I know one of the goals for the session was to have beautiful photos to treasure forever; I hope that these will put a smile on your face.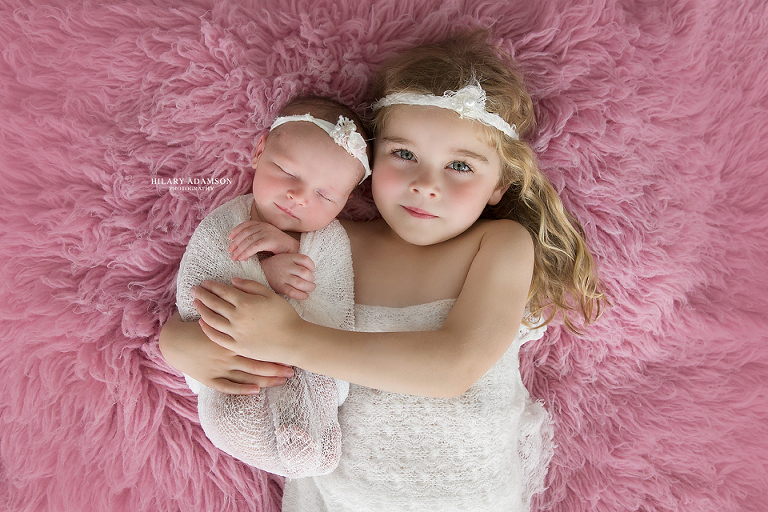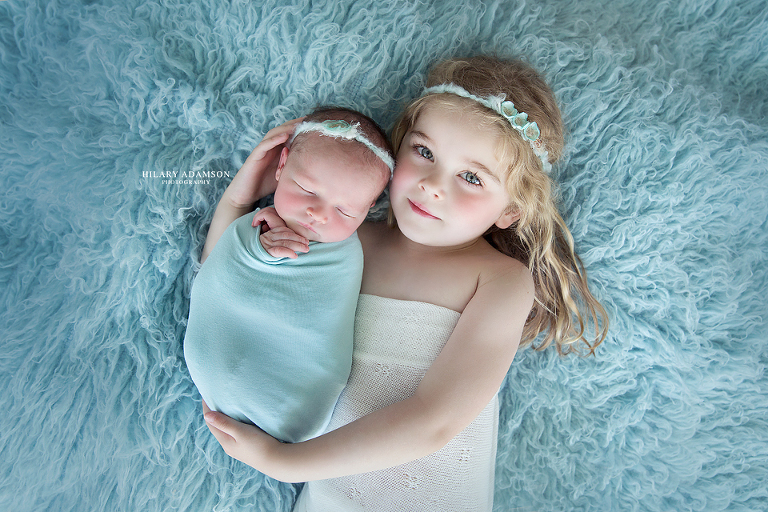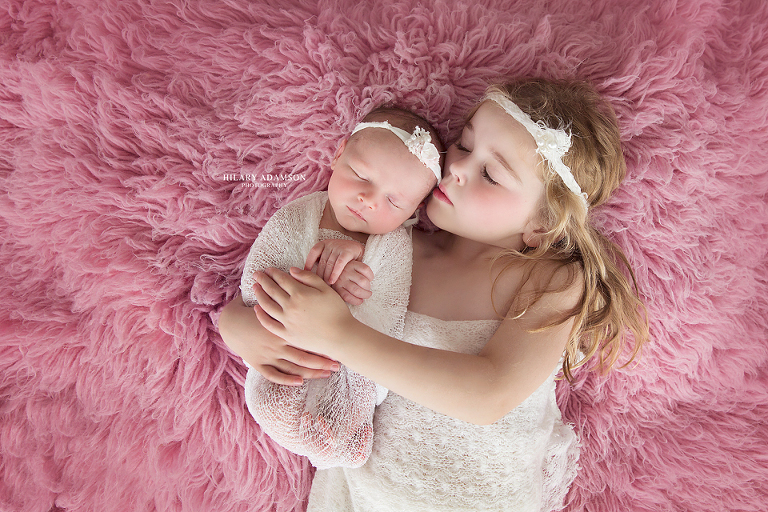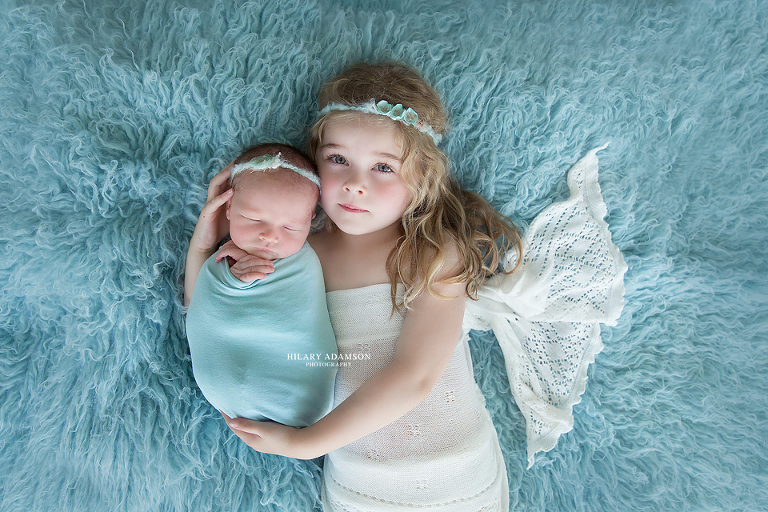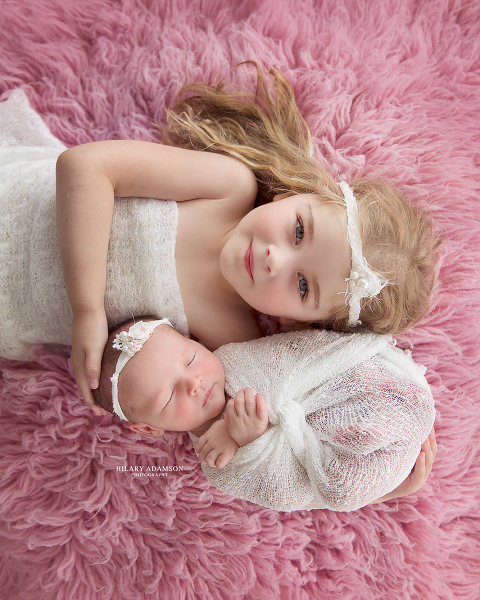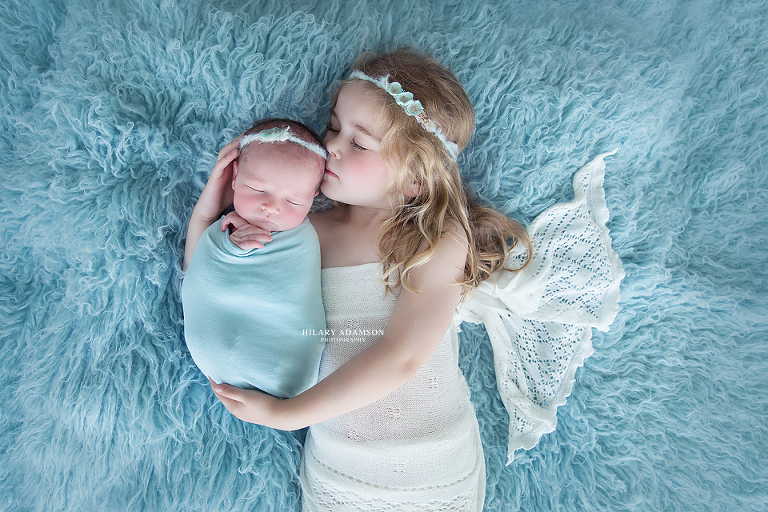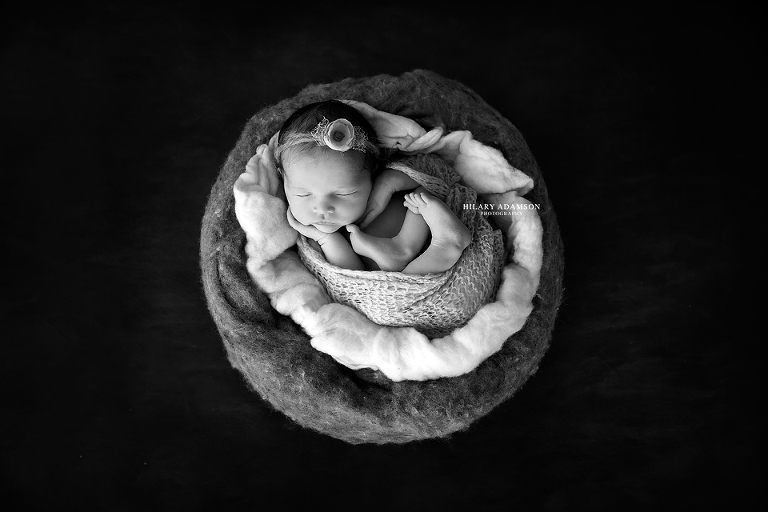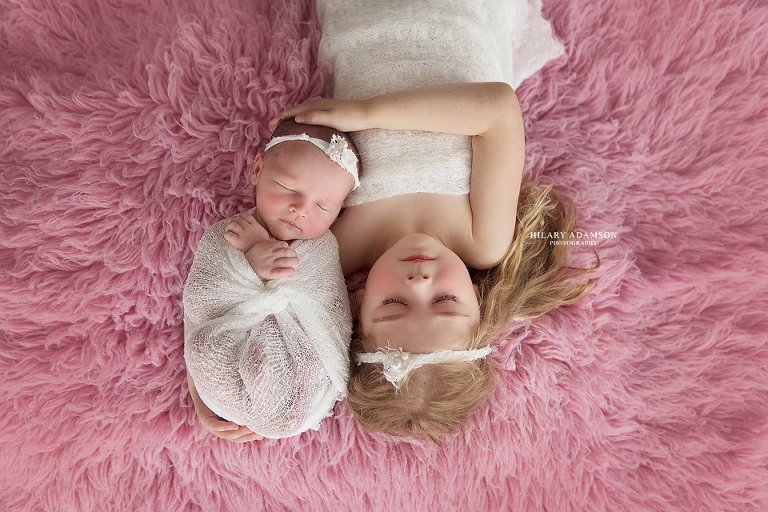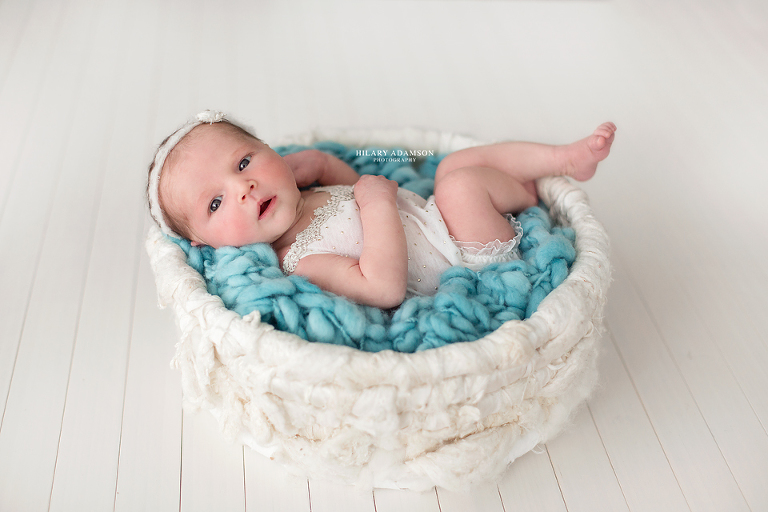 If you are interested in Perth newborn photography and looking for a baby photographer who specialises in newborns, please consider Hilary Adamson Photography.